The Cascade Hot Tub
The Cascade Tub also Made in Canada by Leisurecraft and shipped to you in a ready to use package. Comfortable sit 2 people in this model which can be used as a wood burning hot tub or without the heater for cold plunge therapy. The aluminum shell and optional wood heater are light weight and easy to clean, red cedar skirting on the outside can be left natural or stained to match your surroundings.

Features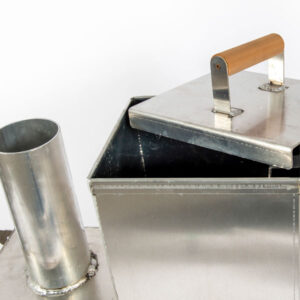 Aluminium Liner & Heater
Made in Canada welded aluminium liner and heater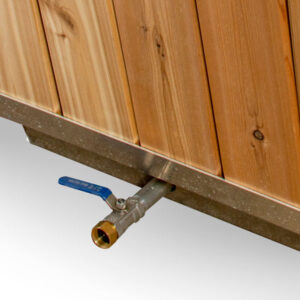 Easy to Drain
re-use the water with this easy to use drain to connect your garden hose,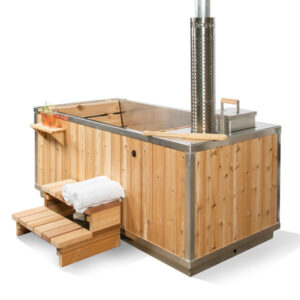 Made in North America
100% Manufactured in Canada with quality cedar and aluminium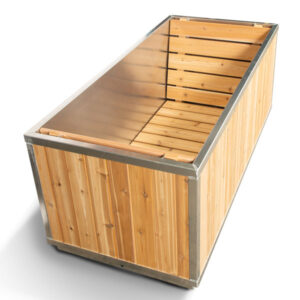 Easy to Move
Lightweight and easy to move when empty with 2 people.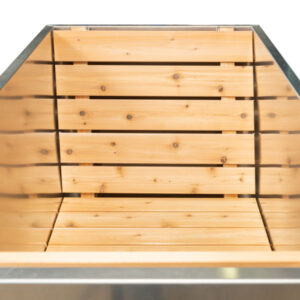 Cedar Inside
Comfortable cedar backrests and floor on the inside for a natural experience.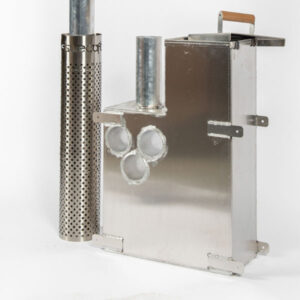 Heats in 2 Hours
Heat this tub in 2 hours or less with a good quality fire.