Pure Cube Hudson Sauna
The Pure Cube Hudson Sauna combines the new modern appeal with black metal exterior siding and Western Red Cedar Interior. This sauna model seduces you with its tempered glass front wall and door, embrace the heat of the Pure Cube Hudson sauna on wide 2 level benches. Available with different options to meet your specific needs!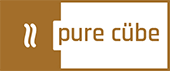 Features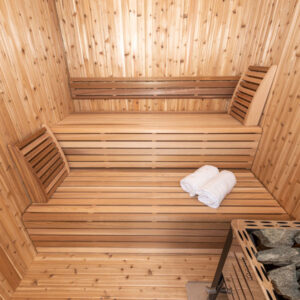 2 Tier Benches
Comfortably sit up or lay down with extra wide benches.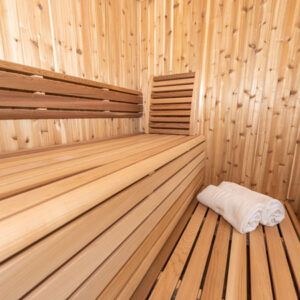 Western Red Cedar
The benches are clear red cedar. Knotty cedar on walls and roof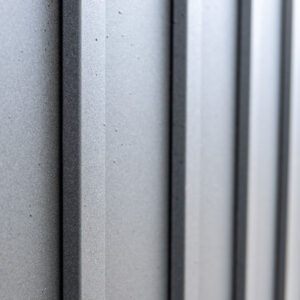 Black Metal
28 gauge black metal board and batton siding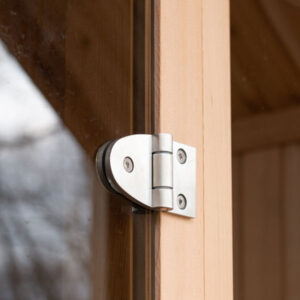 Stainless Hinges
Stainless Steel door hinges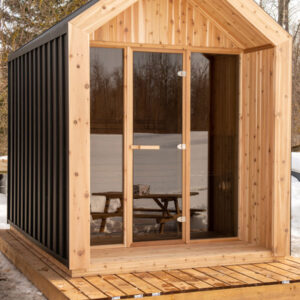 Temper Glass Windows
5mm bronze tempered glass double pane windows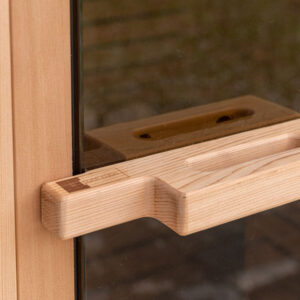 Glass Door
Full glass 8mm bronze tempered sauna door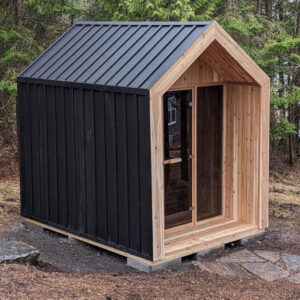 Modular Assembly
Prefabricated kit for modular assembly with 2 people in 2 days.