Pure Cube Outdoor CU580D
The Pure Cube CU580D Outdoor Sauna DUAL Model is another sophisticated design that has a built in outdoor shower on 1 end with louvered privacy panels and stainless steel shower fixture. Create a calm and relaxing atmosphere with the optional semi-privacy panels that still have the double pane glass with a fixed cedar grill on the outside.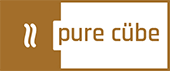 Features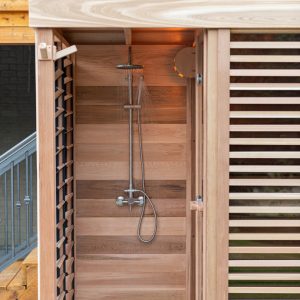 Stainless Steel
Stainless Steel Shower Fixture with hot and cold water option and hand held.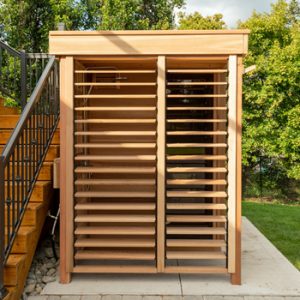 Louvers
Adjustable Louvered Pricing Panels for Shower stall.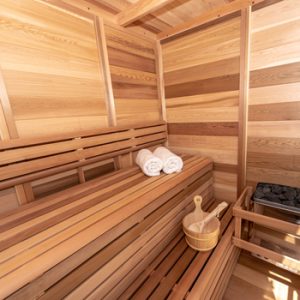 2 Tier Benches
Fully Enclosed 2 tier bench design with rounded front corners and backrest.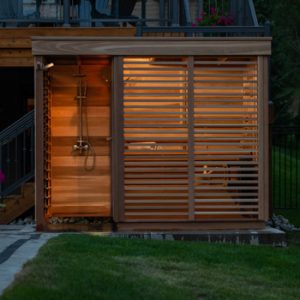 Clear Western Red Cedar
Sustainable Harvested Canadian Clear Western Red Cedar.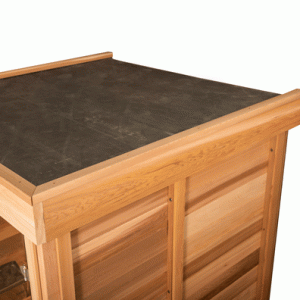 EPDM Roof
Waterproof EPDM Membrane Roof with overhang on back side.