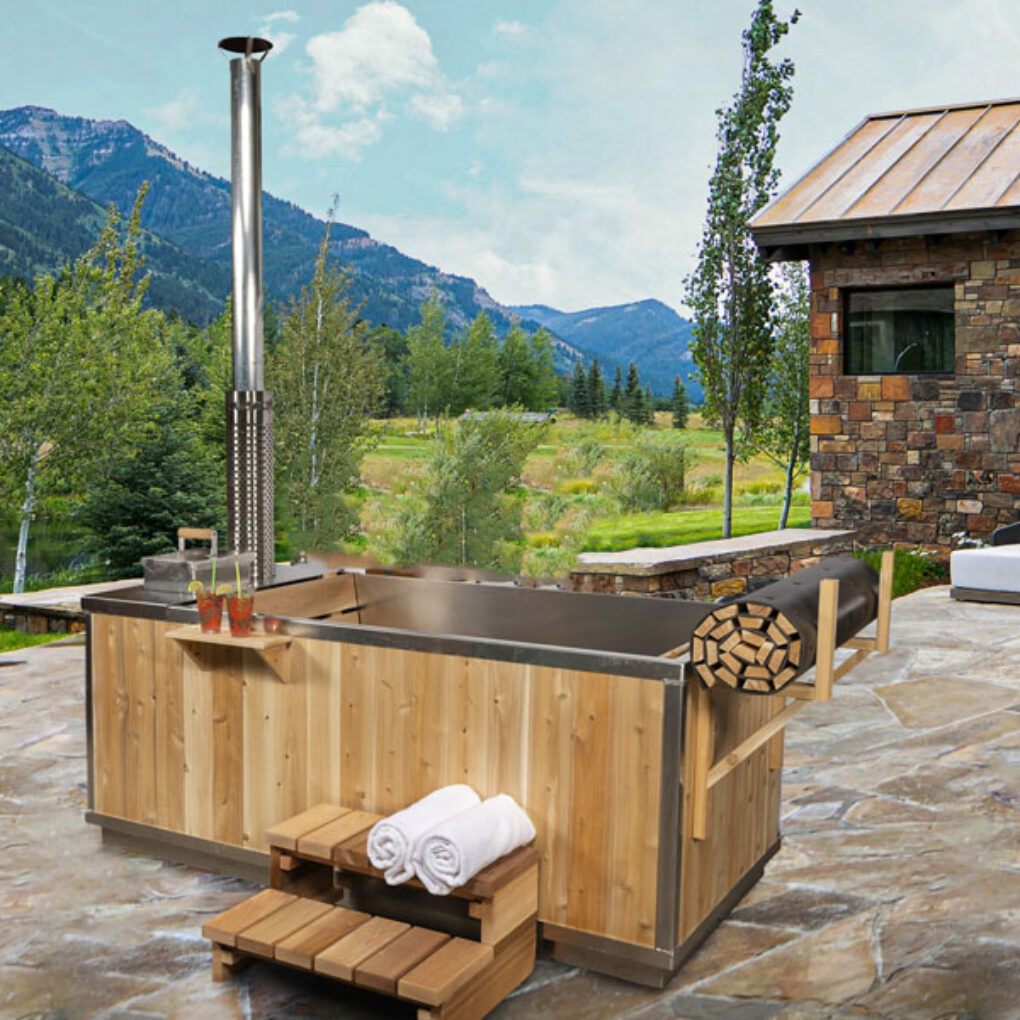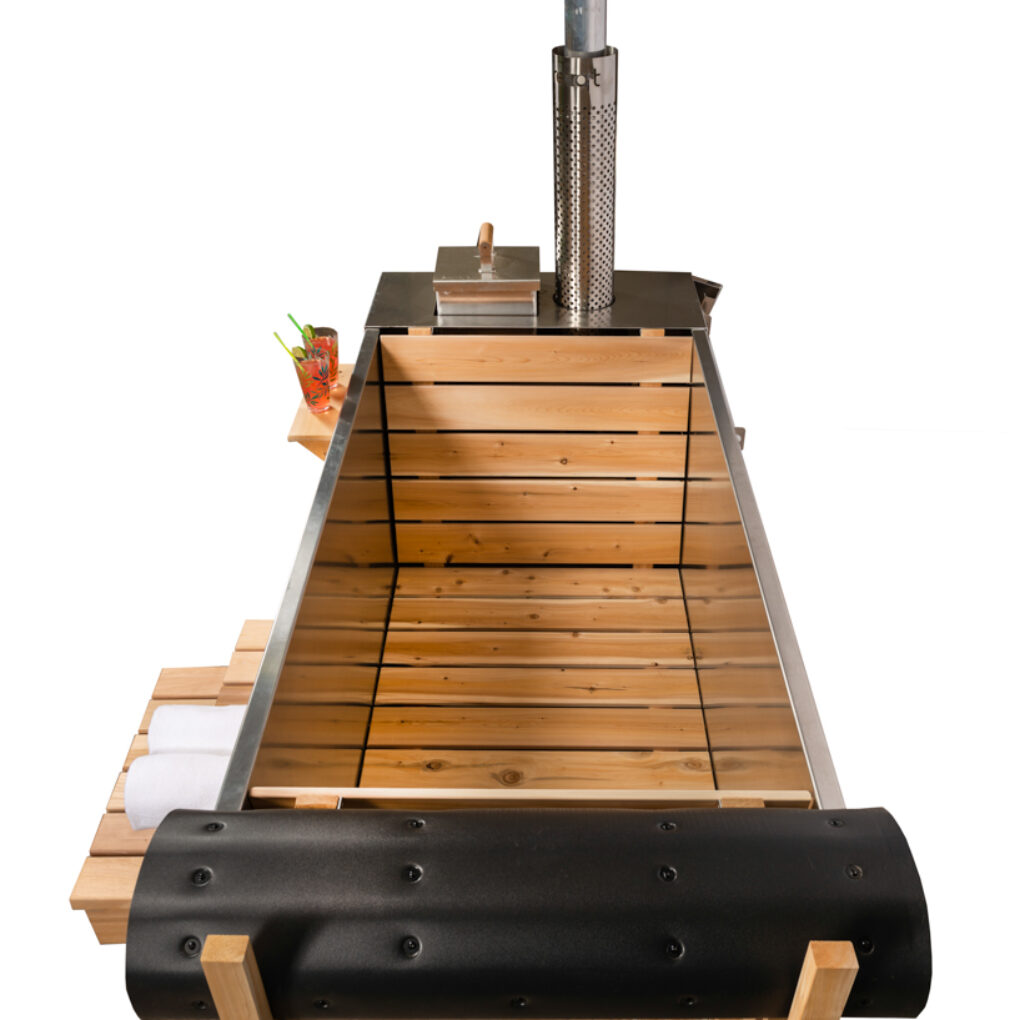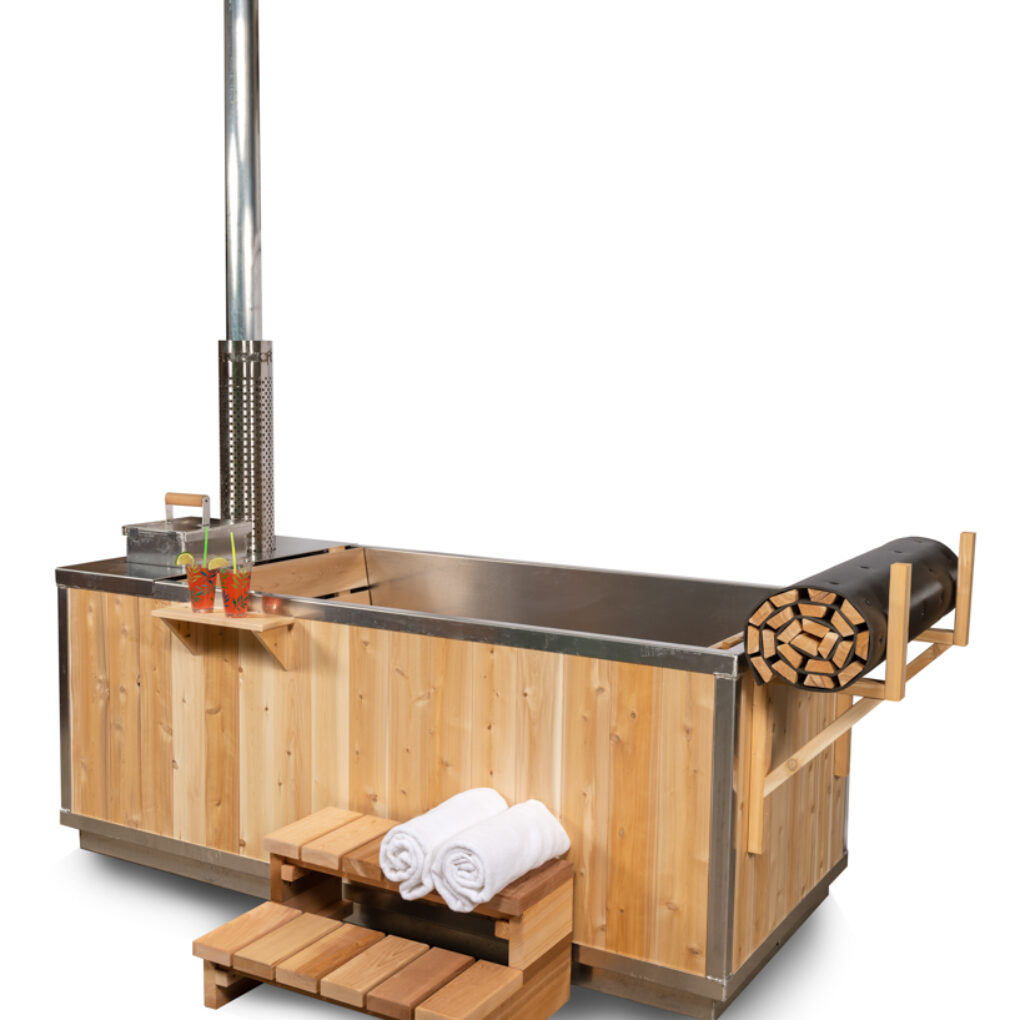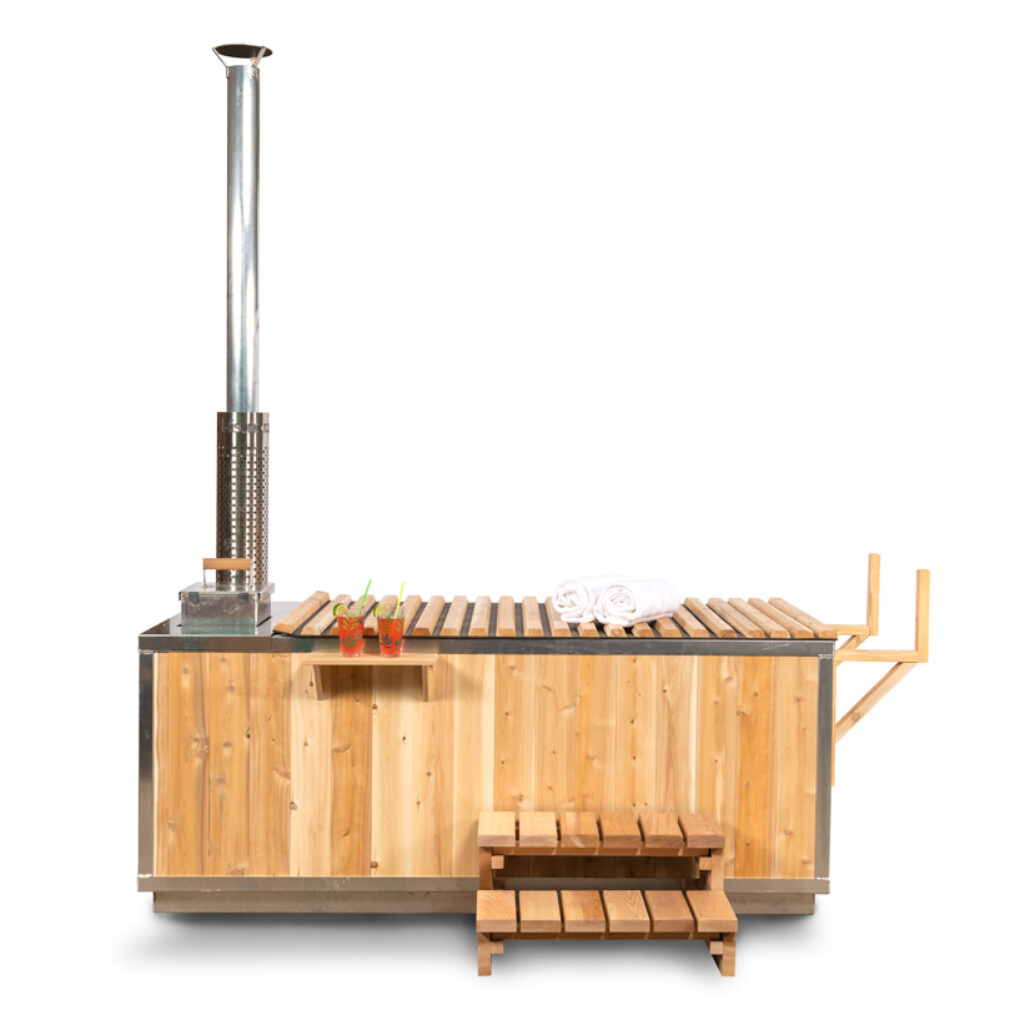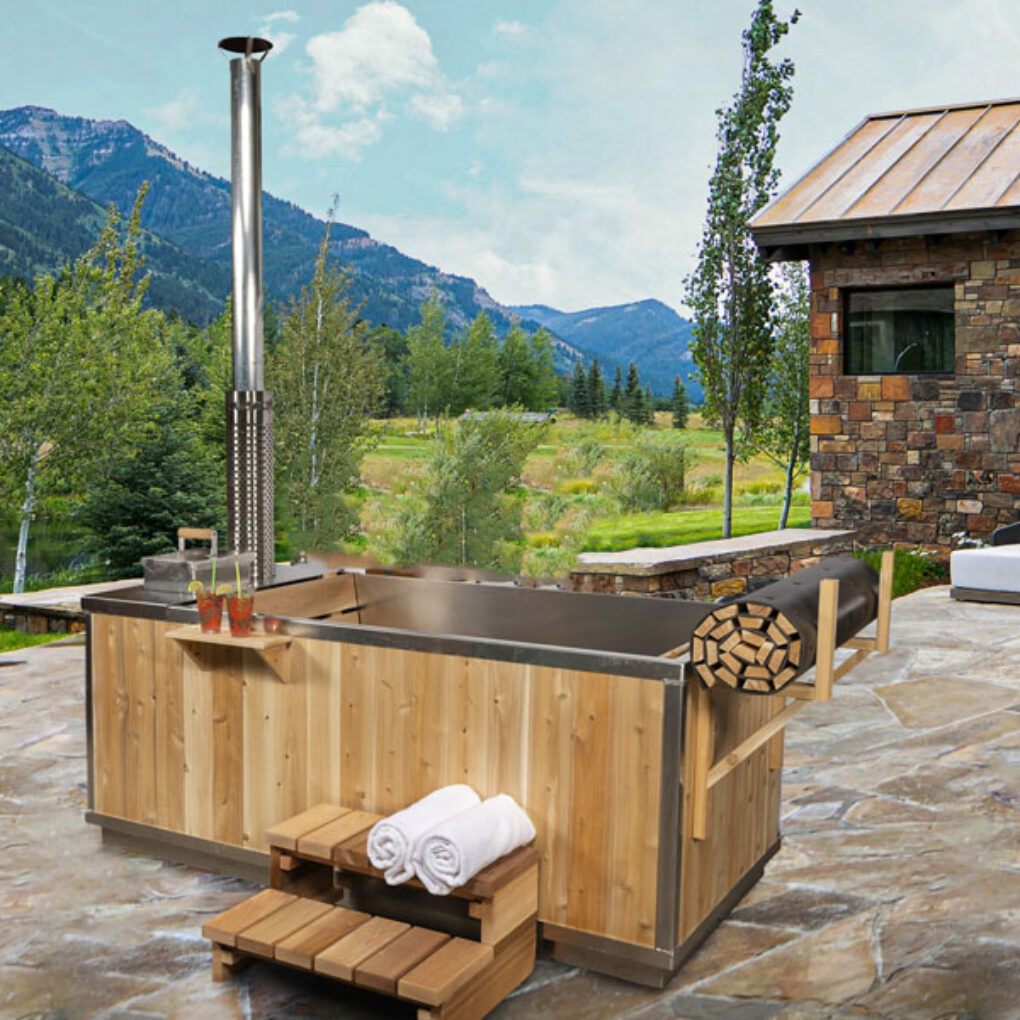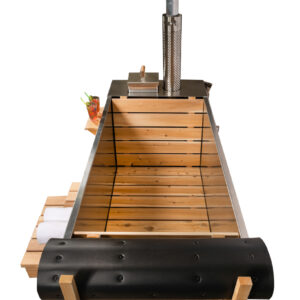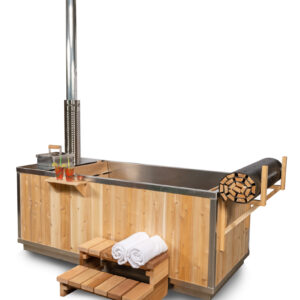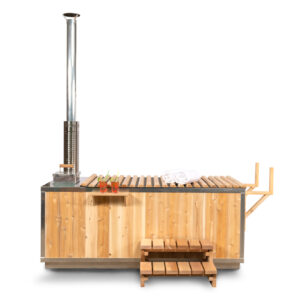 The Starlight Hot Tub
The Starlight Wood Burning Hot Tub is also manufactured in North America by Leisurecraft and is part of the Canadian Timber Collection. This aluminium lined wood burning hot tub comes with an internal heater and roll up cover with support arms to mount on the end of the tub. Light a fire in the stove and enjoy a hot tub soak in less then 3 hours!

Features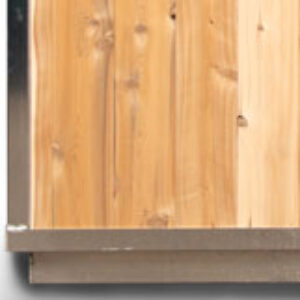 White Cedar
Locally sourced white cedar lumber to match the other products in this collection.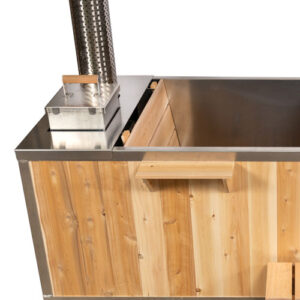 Aluminium Liner
Made in Canada welded aluminium liner and heater.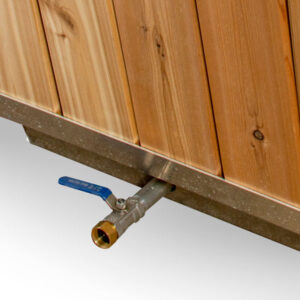 Easy to Drain
Re-use the water with this easy to use drain to connect to your garden hose.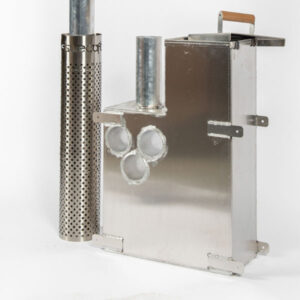 Heats in 2 Hours
Heat this tub in 2 hours or less with a good quality fire.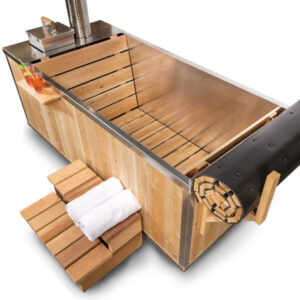 Easy to Move
Relocate this tub for the winter or any other reason,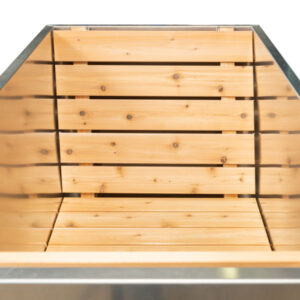 Cedar Inside
Comfortable cedar backrest and floor on the inside for a natural experience.