Pure Cube Neptune Sauna
The Pure Cube Neptune Sauna model brings the outdoors inside with its large glass front wall. Surround yourself with nature in this spacious interior with fully insulated floor, walls and roof this modular sauna kit is easy to assemble in any location. The black metal siding on the outside, EPDM on the roof and western red cedar interior makes this a characteristic and modern outdoor sauna to complement the Pure Cube Collection by Leisurecraft.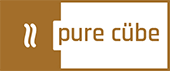 Features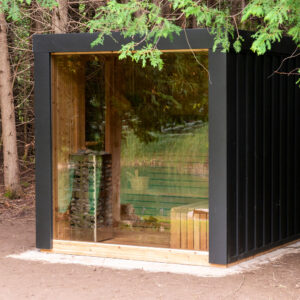 Front Wall Glass
Tempered 6mm 1 Piece Glass Window on Front Wall.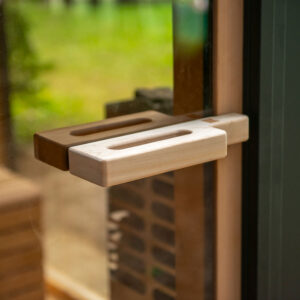 Glass Door
Tempered 8mm Full Glass Door with wooden handle.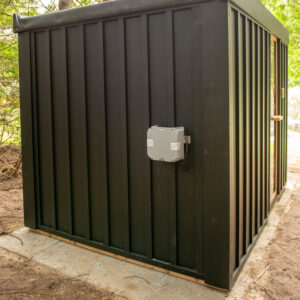 Black Metal
Matte Black board and baton siding and metal trimmed exterior.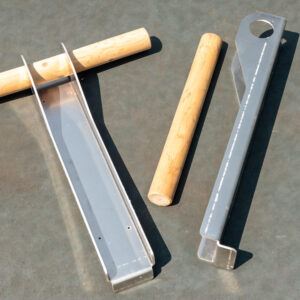 Glass Panel Rigger
Includes customized riggers to safely move and install the glass window.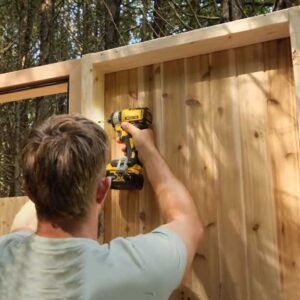 Modular Assembly
Easy to assemble in 8 hours or less with 2 or 3 people.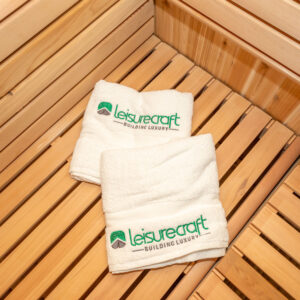 Solid Benches
Solid wood benches are made with clear red cedar in all models.