Pure Cube Outdoor CU550
The Pure Cube CU550 Outdoor Sauna brings a luxurious new class of modular pre-built sauna kits to your home or cottage. Embrace the outdoors with the large double pane tempered glass front window and full glass door. Pamper yourself and your family or friends with this authentic modern Pure Cube Sauna kit.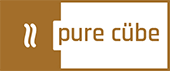 Features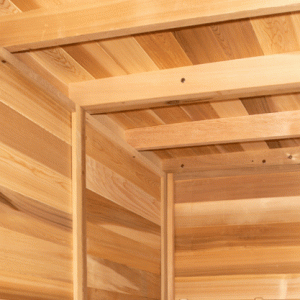 Clear Western Red Cedar
Sustainable Harvested Canadian Clear Western Red Cedar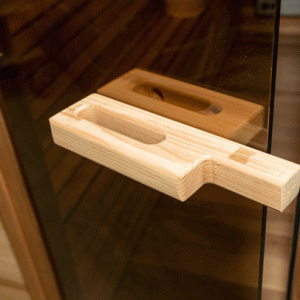 Glass Sauna Door
10mm Bronze Tempered Glass Sauna Door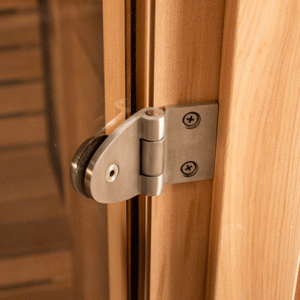 Stainless Steel Hinges
Stainless Steel door hinges with customized door handle.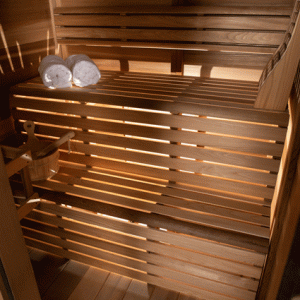 2 Tier Benches
Fully Enclosed 2 tier bench design with rounded front corners.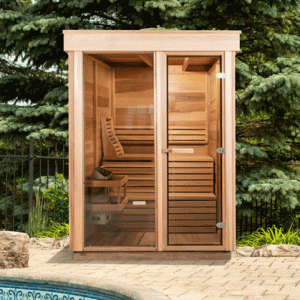 Tempered Glass Windows.
Double 5mm Bronze Tempered Glass Windows.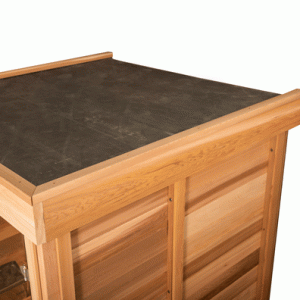 EPDM Roof
Waterproof EPDM Membrane Roof with overhang on back side.