The Polar Plunge Tub
The Polar Plunge Tub is the perfect size for partial or full submerge cold plunge therapy and can be used inside or outside your home. This aluminium lined cold plunge tub comes with an easy to use floor drain and optional roll up cover to keep the ice water clean from debris. Boost your energy with this 71″x33″ cold plunge tub that has white cedar skirting around the outside to compliment your Canadian Timber Sauna.

Features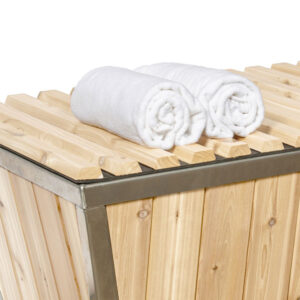 White Cedar
Locally sourced white cedar skirt to match your Canadian Timber Sauna.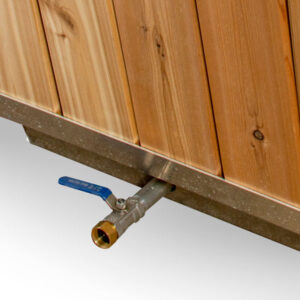 Easy to Drain
Easy to use floor drain to re-use the water with the garden hose connector.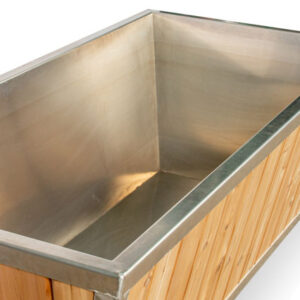 Aluminium Inside
Made in Canada welded aluminium shell for a long last cold plunge tub.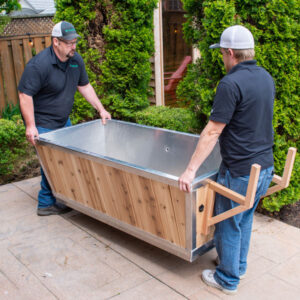 Easy to Move
Lightweight and sturdy this tub is easy to re locate.