Outdoor Luna Sauna
If you are looking for a modern and unique outdoor cedar sauna for your home or cottage ; then you have found the Sauna! The gently rounded corners not only have added appeal but gives you lots of space on the interior of the Luna Sauna. The beautiful Canadian Western Red Cedar is beautiful, long lasting and has the aroma that we all love.

Features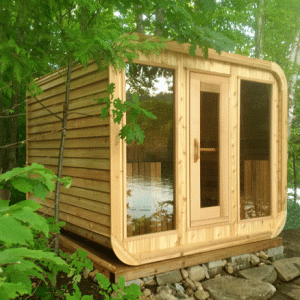 Knotty Red Cedar
Knotty Red Cedar walls, floor and bevel Siding with Clear Cedar Benches & Door and EPDM rubber under the bevel to make it water proof.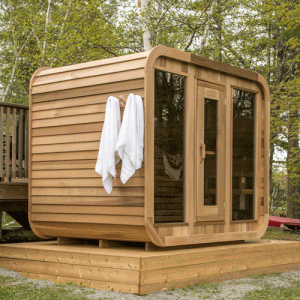 Clear Western Red Cedar
Clear Western Red Cedar includes walls, benches, door and bevel siding with layer of EPDM rubber underneath to make waterproof.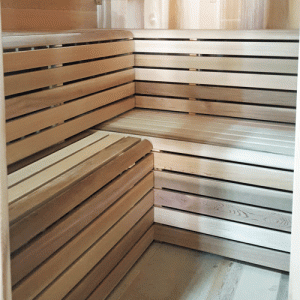 2 Tier Benches
The Luna Saunas all feature 2 tier benches with rounded fronts for extra comfort.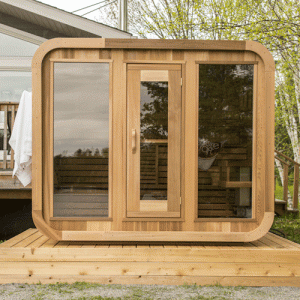 Bronze Tempered Glass
Bronze Tempered double pane glass windows in the sauna front wall are standard in all kits.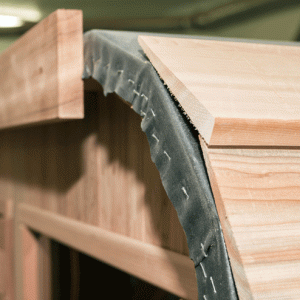 EPDM Waterproof Roof
The EPDM Rubber comes standard with every kit to cover the roof and sides. Bevel Siding then covers the sides and trim on both ends.